Gilly's Menu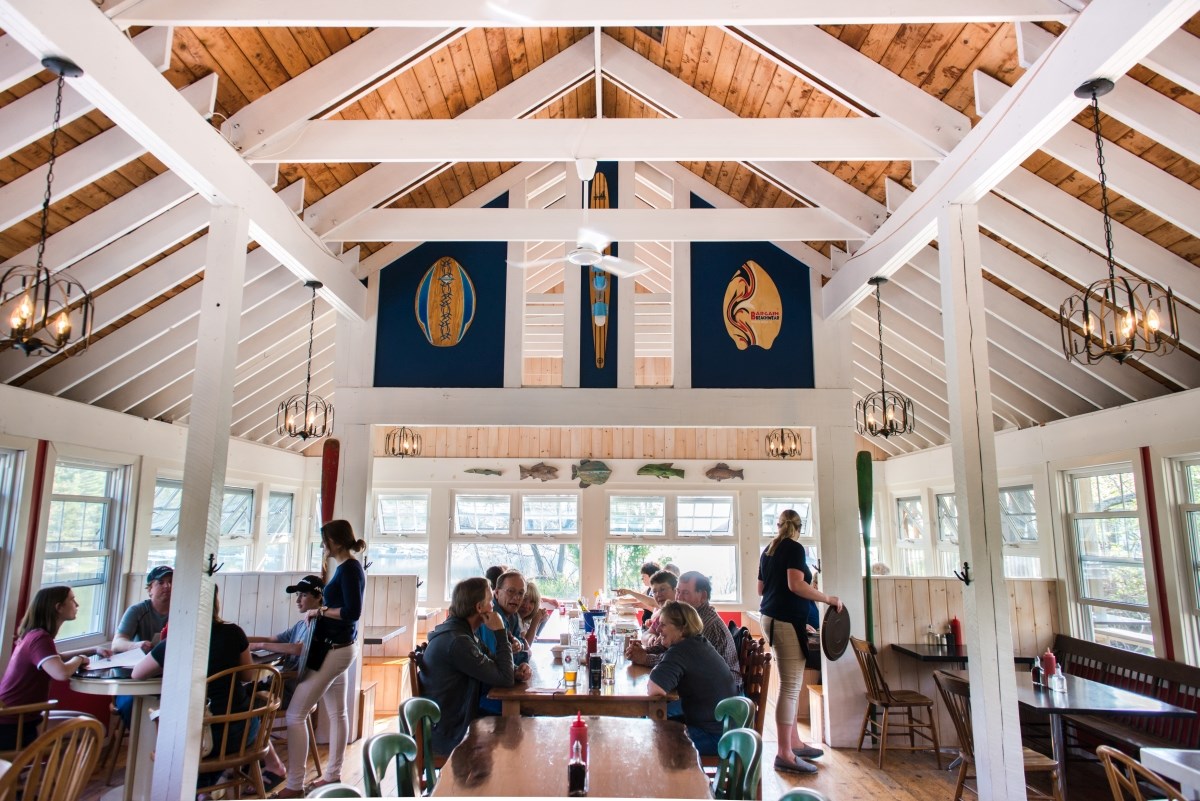 We are all about keeping things simple with a focus on pure, seasonal, fresh and local ingredients.
So, if you're in the mood for a real treat, and a staple Georgian Bay experience, try our famous Fish and Chips done right with fresh cut fries, our homemade tartar sauce and our killer coleslaw! If fish isn't your thing, not to worry, we also prepare amazing garden-fresh salads to bang-on burgers, delicious desserts and thirst quenching beverages, there's something for everyone!
Starters
Garlic Bread
- Sold Out
panini with mozzarella, cheddar, parmesan Vegetarian
Fish Chowder
- Sold Out
potato, carrot, celery, onion, milk, fresh fish Gluten Free
Escargots
- Sold Out
button mushrooms, butter, garlic, parmesan, mozzarella Gluten Free
P.E.I. Mussels
- Sold Out
wine, garlic, tomato, fresh herbs Gluten Free
Gilly's Smoked Fish
- Sold Out
with herbed cream cheese, pickled red onion and baguette Gluten Free
Calamari
- Sold Out
lightly breaded, lime-cayenne mayo
Salads
Slaw Salad
- Sold Out
green cabbage, carrots, green pepper, onion, Gilly's famous vinaigrette Gluten Free Vegan
Greens
- Sold Out
mixed lettuces, fresh herbs, cucumber, dijon, lemon Gluten Free Vegan
Franklin Salad
- Sold Out
greens, seasonal berries, sesame and sunflower seeds, dried cranberries, blueberry-balsamic vinaigrette Gluten Free Vegan
Snug Caesar
- Sold Out
romaine, bacon, parmesan, lemon, crouton
Greek
- Sold Out
romaine, cucumber, red onion, tomato, green pepper, olives, feta, oregano, Greek vinaigrette Gluten Free Vegetarian
Lenise
- Sold Out
arugula, mixed lettuces, Gilly's house-smoked fish, pickled red onion, tomato, lemon, dijon Gluten Free
What you came here for!
Local fish (2 pcs), freshly filleted, deep-fried OR pan fried w/lemon & our own tartar, fresh cut fries, baked potato or rice & our famous coleslaw OR enjoy the fish with your favourite salad add
Greens +$4 | Franklin Island +$5 | Snug Caesar +$6 | Greek +$7
⚓️ Please understand that all fish is available to you when it is available to us; we do our best to go with the flow, please do the same.
Because the fish naturally vary in size, our pieces of fish may also vary in appearance; however, portions remain the same by weight.
Lighter Fare
The following items come with fresh cut fries & our famous coleslaw OR to substitute the fries and slaw for your favourite salad add
Greens +$4 | Franklin Island +$5 | Snug Caesar +$6 | Greek +$7
Gilly's Burger
- Sold Out
all beef patty made in-house, grilled
Blackened Whitefish Taco
- Sold Out
pan-fried in our own cajun spice, sweet chili, lettuce, cucumber, pickled red onion, 2 flour tortillas
The 'Finn' Taco
- Sold Out
deep-fried whitefish, spicy mayo, coleslaw, 2 flour tortillas
Fish On A Bun
- Sold Out
deep-fried whitefish, lettuce, red onion, tartar
Chicken Fingers
- Sold Out
4 pcs breaded chicken, plum sauce (not what you came here for!)
Entrées
Pan Fried Pickerel
- Sold Out
Gilly's classic 3 pc pickerel dinner, seasonal veg & choice of fresh-cut fries, baked potato or rice
Shore Dinner
- Sold Out
3 pcs of crispy Lake Trout, home fried potatoes & seasonal veg
Blackened Whitefish
- Sold Out
3 pcs pan-fried in our own cajun spice, seasonal veg & choice of fresh-cut fries, baked potato or rice Gluten Free
Steak Dinner
- Sold Out
10oz New York strip loin grilled, seasonal veg & choice of fresh-cut fries, baked potato or rice Gluten Free
Vegetarian Beans & Rice
- Sold Out
romano, pinto & black beans, tomato, peppers, onion & garlic with greens salad, corn chips & cheddar Gluten Free Vegan